Why do you need Homesit?
Having a responsible Homesit house sitter in your home will be the next best thing to being there yourself. Homesit gives you peace of mind. Our sitters love animals and are reliable, honest and professional.
When you meet your Homesit sitter, we will have interviewed the sitter, checked references, and received an all-clear from a Department of Courts check.
Our house sitters may be people with a mobile office who can work from wherever they are living, people waiting for their own home to be built, or perhaps people living in a situation where they are not allowed pets so they choose to look after someone else's. Some are retired, some work part-time and others work fulltime.
Once we have established your requirements, we will nominate a sitter who is best for your situation. You will decide the sitter's duties. A sitter can walk your dogs, feed your cats and other pets and give them appropriate care. They will clear your mailbox and maintain a regular presence at your home. Sitters can perform other duties by arrangement. Our Terms of Agreement, to be signed by you and your house sitter, will clarify responsibilities and prevent misunderstandings.
While very short stays can be harder to fulfil, there is no minimum (or maximum) duration.  We are happy to provide a quote for your pets & the dates you have in mind and and check if we have a potentially suitable homesitter available.  Just fill in our Request a Sitter form or Contact Us.  Homesit bookings will require a deposit which is refunded if we are unable to supply you with a suitable sitter.  There is no additional charge for registration.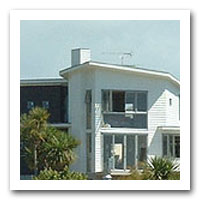 If you need to find a sitter at short notice, we will do our best to find an appropriate person. It is best to request a sitter well ahead of time so we can arrange for the most appropriate placement.